Spring Into Market
1/17/2018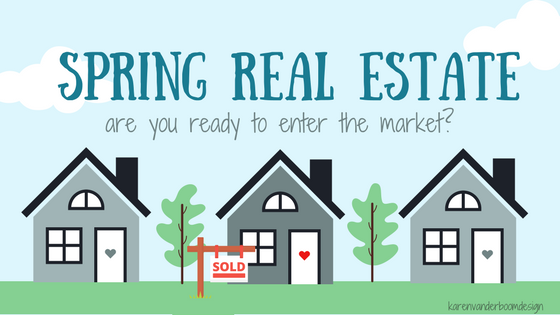 Year after year, spring is the busiest season of real estate. After all, warmer weather and longer days inherently give people the inspiration for change. Spring flowers and budding greenery make the perfect backdrop for marketing a home. And there are a vast number of buyers and sellers who, working within the confines of a school calendar, want to purchase and move prior to the fall.
In addition to these expected seasonal factors, interest rates have slowly been rising over the past few months. Though still low (currently just over 4%) – many buyers are motivated to purchase relatively soon in case rates continue to rise. Thus, spring 2018 is looking to be an especially active quarter.
If you've been thinking of buying or selling, now is the time to start researching your opportunities and making preparations for the upcoming spring market. From home repairs to staging to loan prequalification, there are numerous steps you can take to get a head start on a fast market. Not sure where to start? I'm here to help! Whether you are committed to buying or selling this spring or just beginning to consider a move, I would love to talk to you more.
Call me today to schedule a free market analysis of your home or to discuss loan possibilities – together we can decide if the spring market is the best move for you!
©2018 karenvanderboom